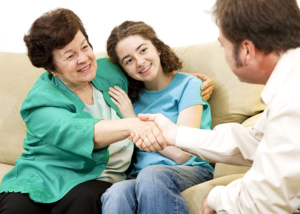 Our Team provides:
Independent Living Skills, Social skills development, self-esteem, boundaries, coping, problem-solving, and communication.

Individualized goal-setting and treatment planning with measurable targets.

Routine medical and dental care

Recreational activities/leisure skills promoting individual interests and talents.

Trained and Qualified Intellectual Disability Professionals (QIDP) works directly with all individuals to develop annual and semi-annual person centered plans.
All residential sites have 24-hour Direct Support Persons(DSP) who assists our service recipients to make their dreams a reality.
Our Registered Nurses provide expert medical oversight which includes medication training programs, medication administration, medical treatments, medical appointments, health maintenance and other care for individuals who are more medically involved.
Receive personalized care today, by talking to our staff. You may call us at 708-251-5511.