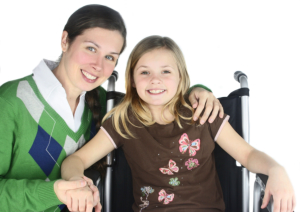 Residential Programs
Dominion CILA Homes Inc. provides quality outcome-based, person-centered services and support for people with intellectual disabilities in the least restrictive environment. Our services and support are focused on enhancing opportunities for individuals to make real choices in their lives and receive appropriate, accessible, prompt, efficient and life-spanning services.
Dominion CILA Homes Inc. operates a number of group homes in Illinois. Each person can choose to have his/her own room or share a room and live with housemates in a positive, healthy family setting. Trained direct support professionals (DSP) are on site 24 hours a day to help individuals pursue their dreams and reach their potential in all areas of life.
Dominion CILA Homes Inc. offers client-centered programs and services that provide residents with assistance in the least restrictive environment. The programs work to maximize each individual's potential for growth, development, independence, and self-sufficiency based on the person's own need and preferences.
We provide a variety of individualized programs designed to promote independence, community integration, individual choice, human rights and dignity and respect.
Who We Serve:
All service recipients must meet the following criteria to be considered eligible for CILA services:
Must be at least 18 years of age

Must have a diagnosis of intellectual disability/mental retardation

Must agree to participate in a self-medication management program with or without assistance

Must be eligible for SSI/SSA benefits

Must be approved for placement and funding by the Department of Human Services (DHS)

Must agree to give informed consent to participate in the CILA program.

Must agree to participate in the development and implementation of the Individual Service Plan.

Must demonstrate a need for services in a supervised living arrangement.
It is the policy of Dominion CILA Homes Inc. not to discriminate in the admission and provision of needed services to individuals on the basis of race, color, religion, national origin or disability. All services delivered with respect to the Illinois Department of Human Services Mental Health and Developmental Disabilities code and the Confidentiality Act.